Get the Fuelman Clean
Advantage Fleet Card
Gain the competitive advantage and appeal to more customers when you turn your fleet 100% carbon neutral.1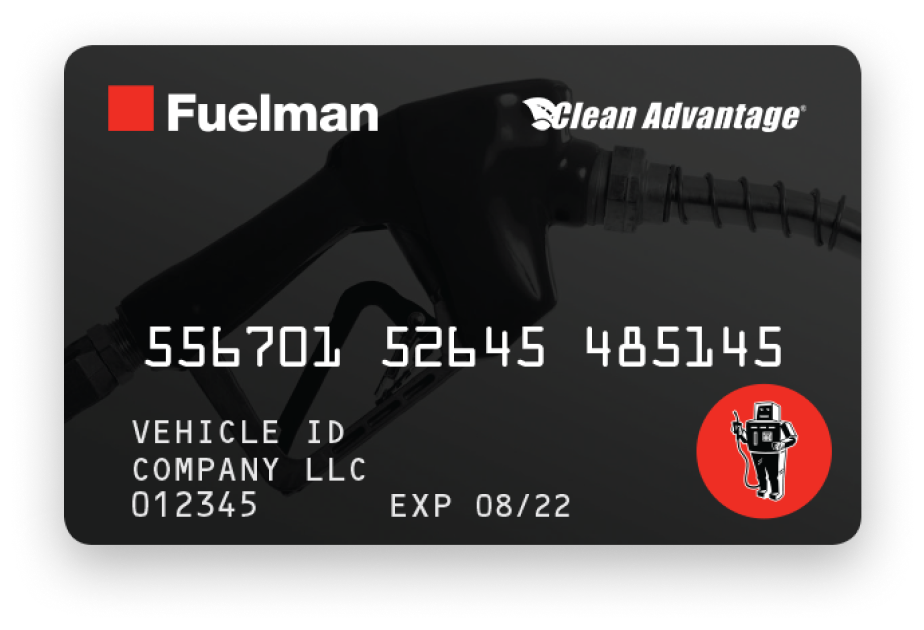 The Fuelman Clean Advantage Card makes your fleet 100% carbon neutral while controlling costs.1
Upgrading your fleet to zero emission vehicles is expensive. With the Fuelman Clean Advantage card, you can neutralize your fleet's carbon emissions for only $0.05 per gallon.1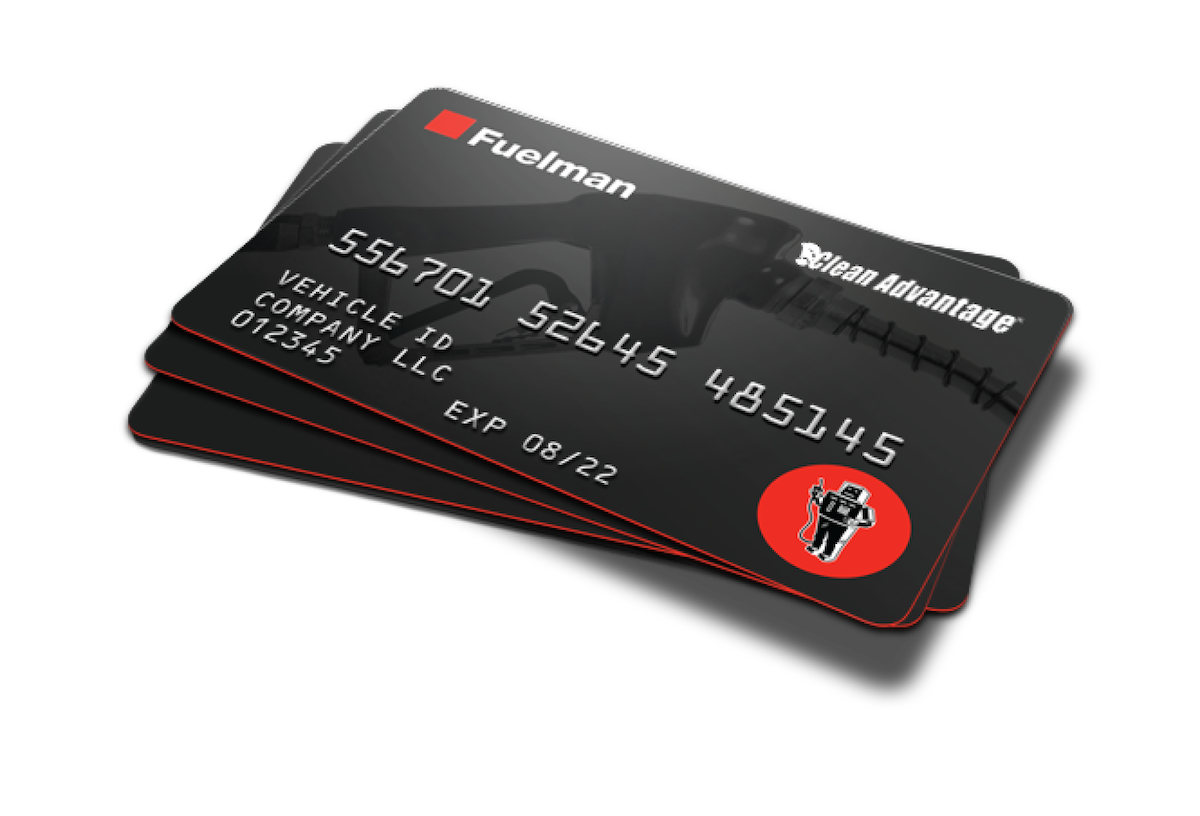 Fuelman Clean Advantage Card Benefits
Fuel card programs can save businesses an average of 15% on overall fuel costs by helping to prevent misuse and fraud.2
Neutralize your fleet's emissions through certified carbon offset projects.1
Access Annual Carbon Certificates, Digital Decals and Press Release Templates to promote your Sustainability Story.
Build trust, credibility, and loyalty. 89% of consumers would switch to a brand with a good cause, given similar price and quality.3
Help prevent fraud & misuse by customizing fuel controls
Real-time alerts for potentially fraudulent transactions.
Track fuel expenses by driver and vehicle – no more cash or lost receipts.
Simplified reports for easy vehicle expense accounting and tax reporting.

Set up your Fuelman® account and start using your cards.

Your fleet's emissions are calculated monthly based on the type and number of gallons of fuel purchased with your fuel card.1

Your fleet's emissions are neutralized through investments in certified carbon reduction projects.1

Leverage program assets to tell your sustainability story including an annual certificate, digital decal, and press release template.
"Clean Advantage provided me with a turnkey, simple, and inexpensive sustainability program, which helped me retain my largest client, Deutsche Bank, who implemented 'sustainability' as a new initiative in their vendor relationships and RFP process."
Rich P., BayView Limo
1 Emissions are calculated and neutralized through certified carbon offset projects that adhere to international standards.
2 Source: Business Fleet, Fuel Cards Can Save You Money, 2007.
3 2017 Cone CSR Study
Program Terms and Conditions apply. Visit http://www.fleetcor.com/terms/NAF-FM-CA for details. Fees may apply in some cases, such as for optional services, late payments and/or credit risk.
Fuelman® is a registered trademark of FLEETCOR Technologies Operating Company, LLC. © 2020 FLEETCOR, P.O. Box 1239, Covington, LA, 70434